Have some bite of these Heavenly bodies.
A perfect combination of Astronomy and chocolate.
Yesterday, I got an early Christmas gift from one of my Japanese friend.
She gave me this box of mini planets with 4 planets in it. Each of the box has 8 planets
-there`s no more pluto.
I was really amazed when I saw it!
They`re even too cute to eat!



Japanese chocolatier
L`eclat
created this Planet truffles, painted beautifully, and flavored in the way you always imagined. You`ll no longer wonder how each planet taste like.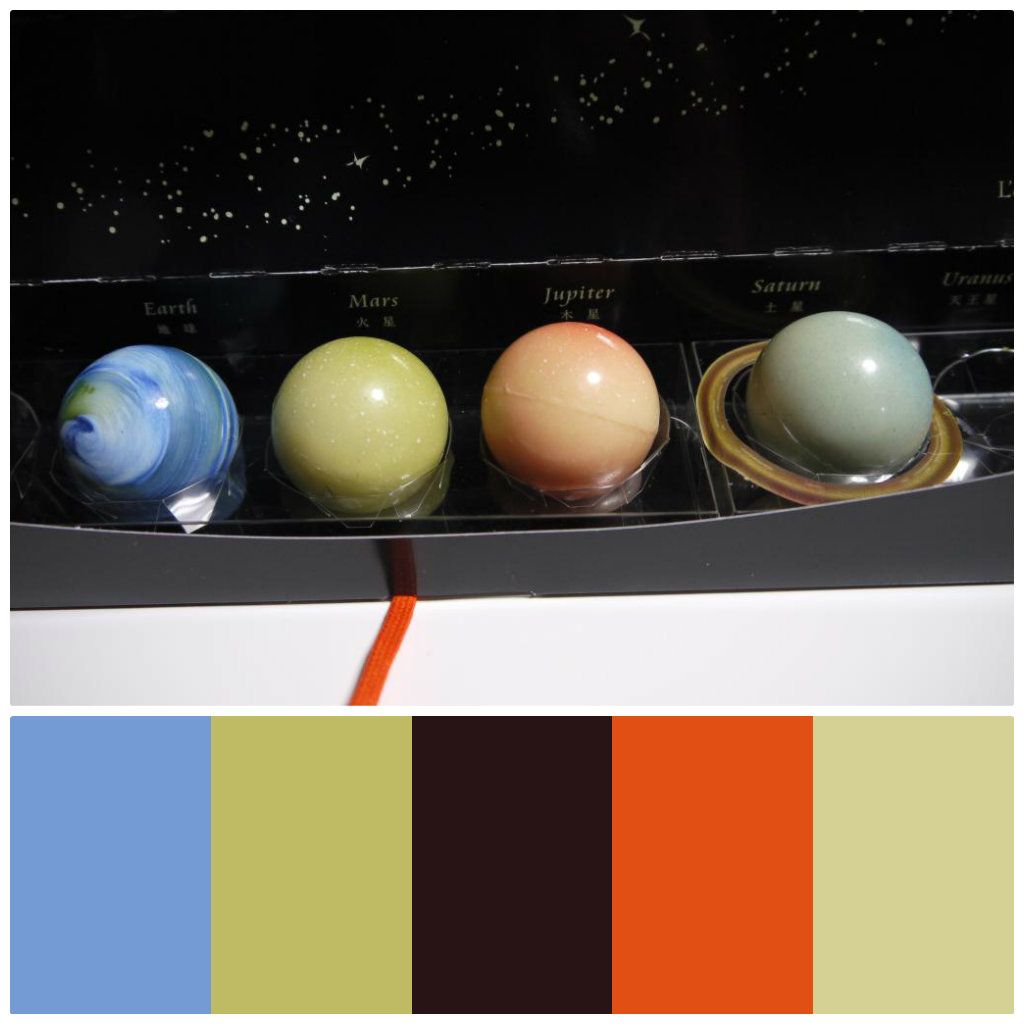 Mercury (coconut mango), Venus (lemon cream), Earth (cocoa), Mars (orange praline), Jupiter (vanilla), saturn (rum raisin), Uranus (milk tea), Neptune (cappucino)