It`s the season that we all been waiting for.
It`s time to give and receive.
This year I decided to get an Advent calendar.
To tell the truth it`s my first time to have one. I feel like I`m a kid again.
I never had one back in The Philippines, it`s not so popular back then.
So, last Friday I went to
Kaldi
to get one and I had a hard time to choose which one to get.
Everything seems to be cute but when I saw this vintage design,
I didn`t hesitate to get it since it was the last one.
Today is the first of December and it`s the first day to open one of the box.
When I opened it I got a chocolate.
I can`t really explain what I feel. It`s like opening your first ever present.
By the way What`s your Christmas wishlist?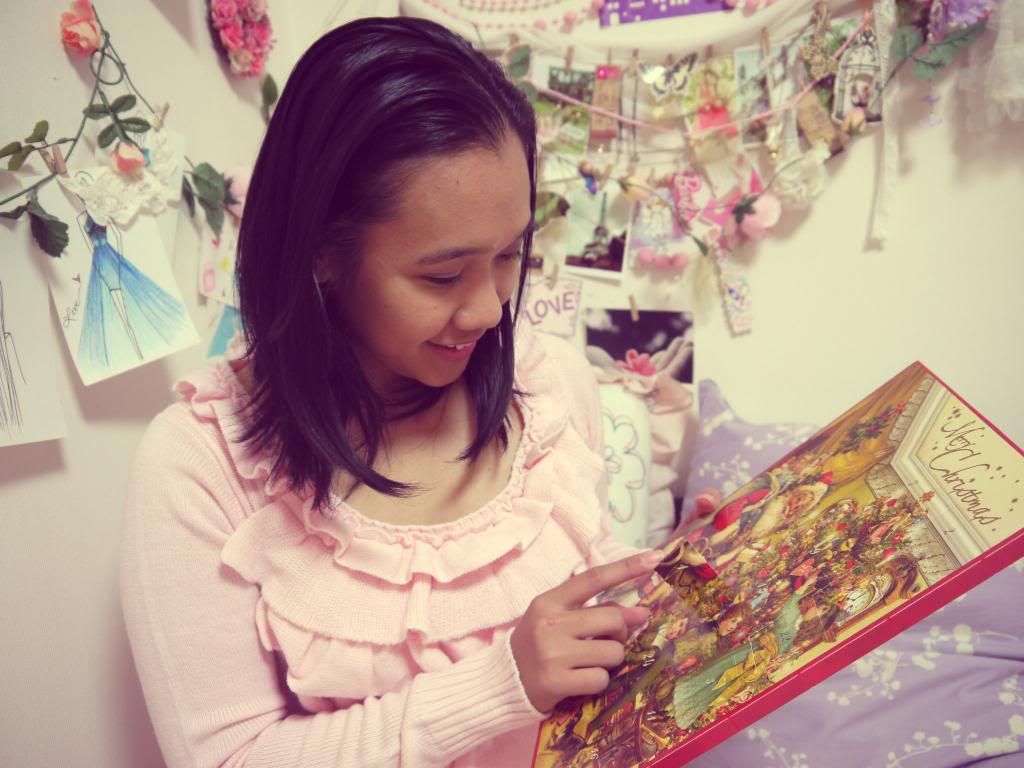 It`s actually freezing outside. Tonight`s temperature is -3 degrees and it`s already snowing.
Here I`m wearing::
A pink Barbie sweater (thrifted for $5)
earmuffs ($3)
Did you get an Advent calendar too?