"There`s always a rainbow after the rain".
Lately, It`s been a gloomy and rainy week.
In this kind of weather, sometimes you can`t avoid being lazy. right?
You feel like cuddling your pillows, your boyfriend and just stay on the bed.
Being cozy is the best feeling!
So last week I decided to be creative and I customized my new shoes.
I bought a white sneakers from
G.U
for 990 yen ($9) and
I used posca pens to color them.
Now I see rainbows everywhere!
It took me two days to finish it.
It`s pretty simple you just need a little creativity and kawaii imaginations.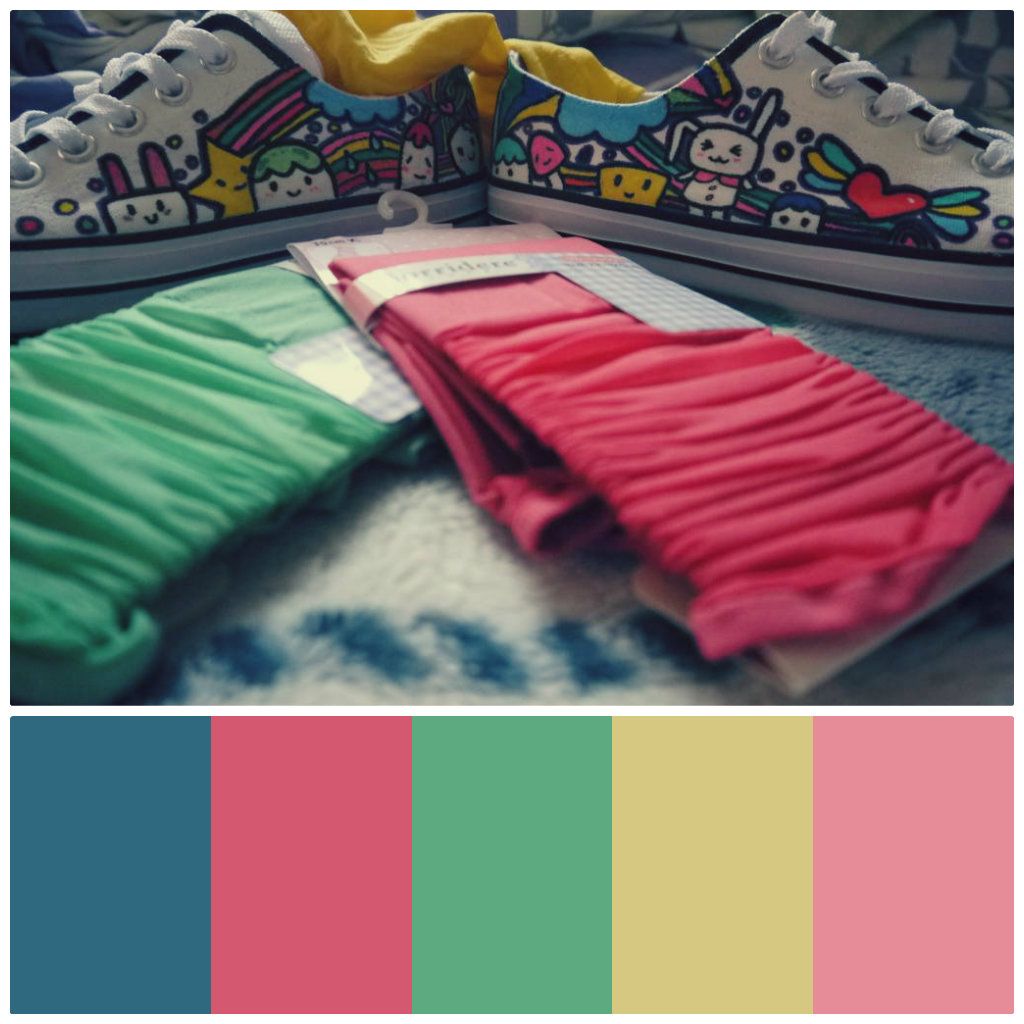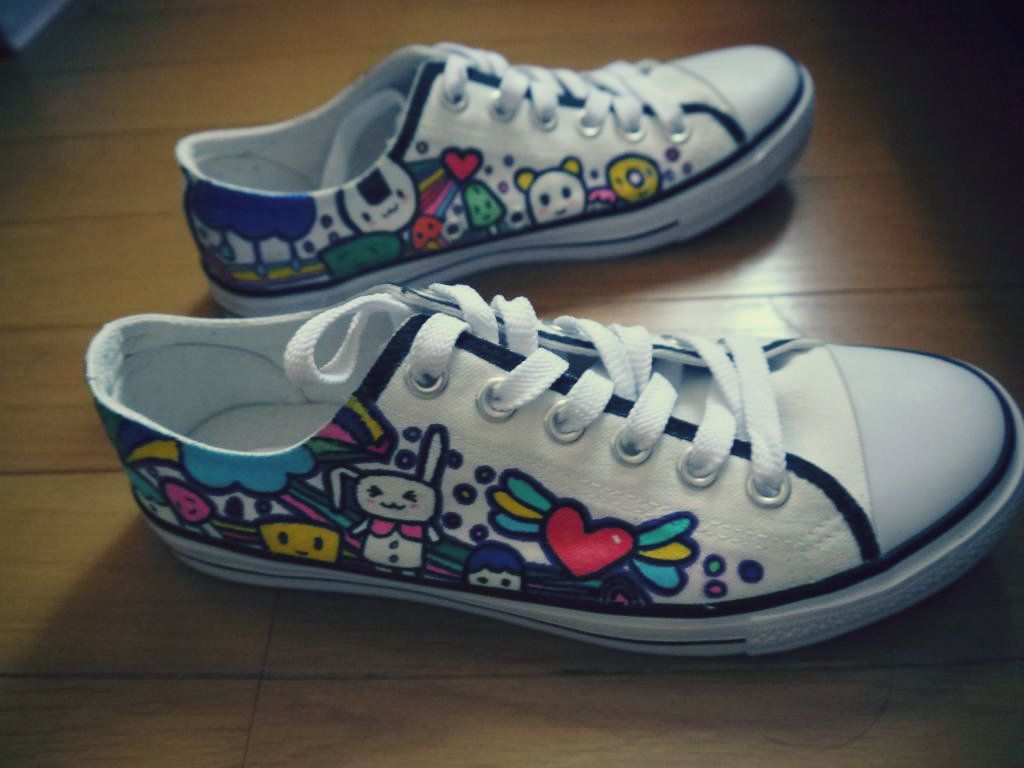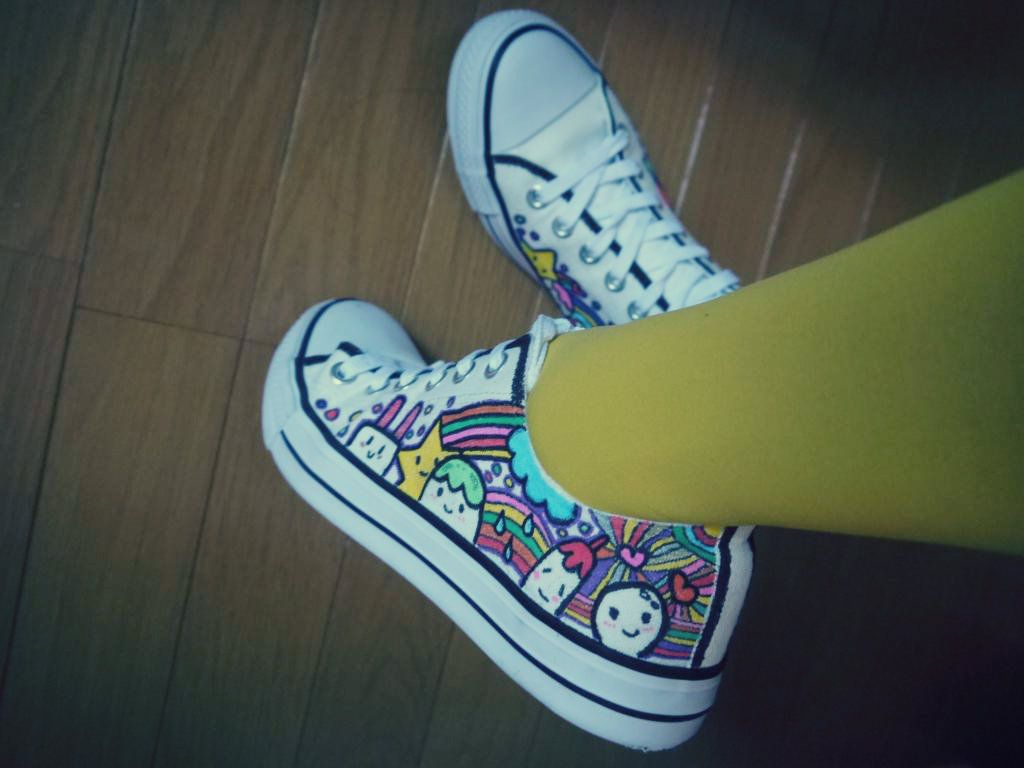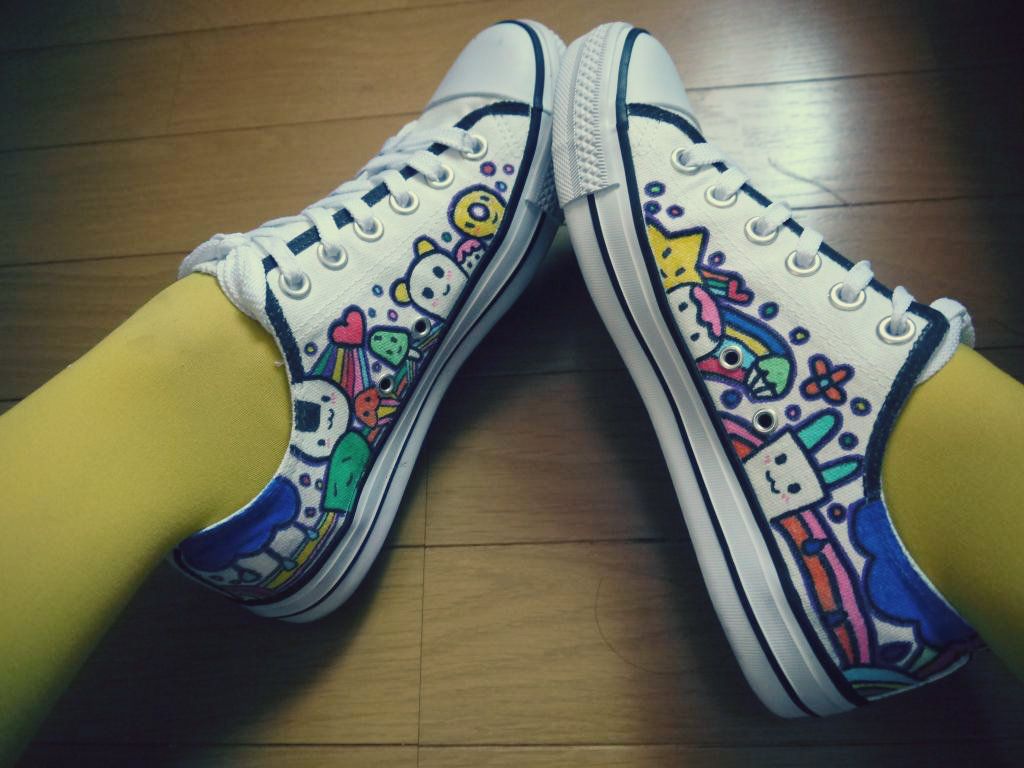 What do you think about my shoes?