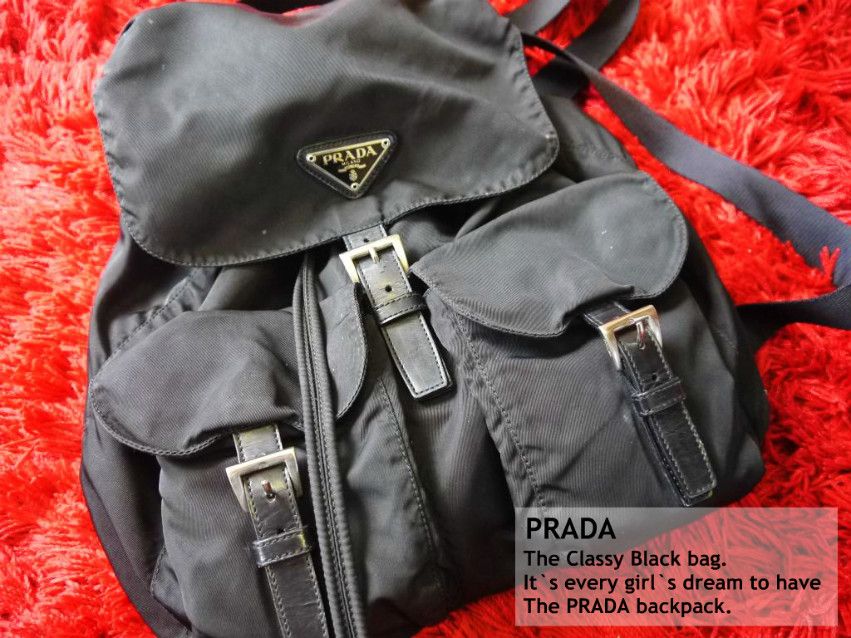 and since I`m into poetry and writing haiku is my favorite I decided to write one.
Are you into writing haikus?
If you got one let me know. I`ll be glad to read yours.
2 years ago a good friend of mine gave me this Prada backpack
at first I couldn`t believe it that he`s giving me a Prada backpack!.
It`s not new but it look like I just got it from a store.
Of course I was overwhelmed and grateful. So far this is my favorite backpack.
It`s classy and simple. I always take this wherever I travel because it doesn`t get dirty.
I love my Prada backpack.
Is my title sounds familiar?
I quoted that from "10 things I hate about you" movie.
Bianca: There`s a difference between like and love.
Because, I like my Sketchers, but I love my Prada backpack.
Chastity: But I love my Sketchers.
Bianca: That`s because you don`t have a Prada backpack.