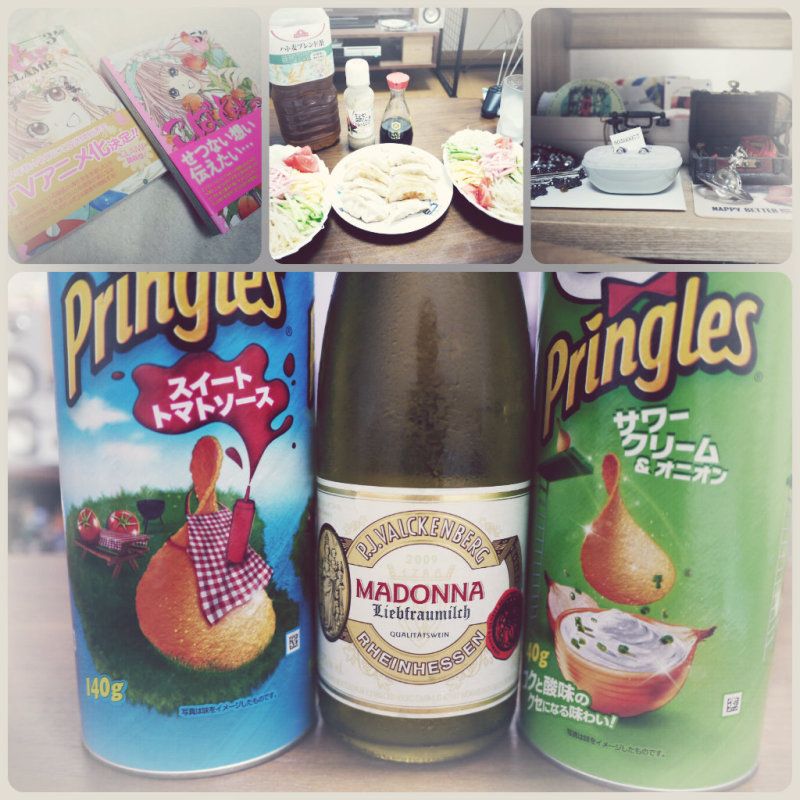 1st house for my home stay week.
August 12th
Ayaka`s apartment.
1st

we went to BookOff (A secondhand bookstore) and I bought a book for my next project which is a D.I.Y book clutch.

2nd

we decided to have a movie marathon on "Lord of the Rings", so we went to Geo to rent all of the trilogy. She was not familiar of it and I wanted her to watch it because it`s one of my favorite movies. One of my movie top list.

3rd

Ayaka prepared a tasty salad ramen for dinner.

4th

We tried to open the Madonna White wine but we Failed!
Lastly we slept around 3am because Ayaka had a work next day!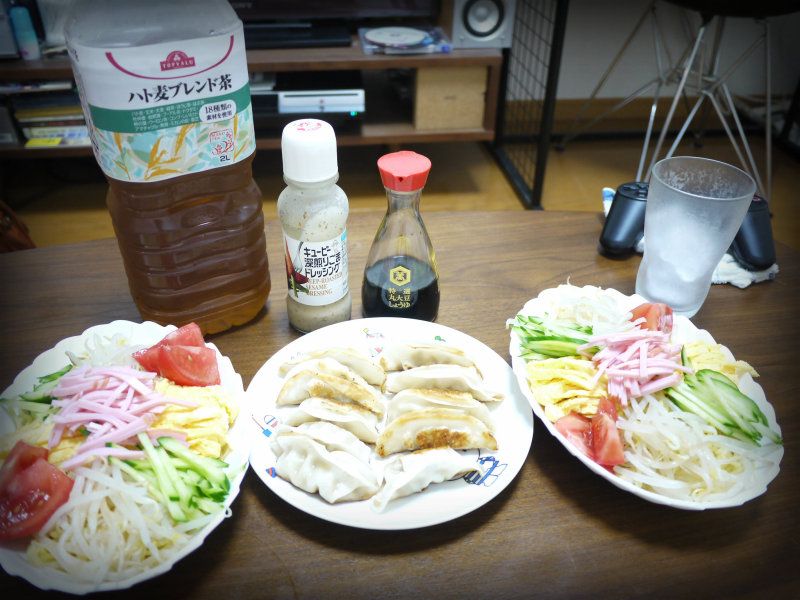 Ayaka prepared these for our dinner. We ate Salad Ramen which is made up cucumbers,eggs,ham,tomatoes and noodles.

German White wine on the table next to hardware tools.
Wondering why? It`s because my friend doesn`t have a cork opener!
I tried to find an alternative way to open it but after 10 minutes of trying it, We gave up and Ayaka bought a cork opener instead.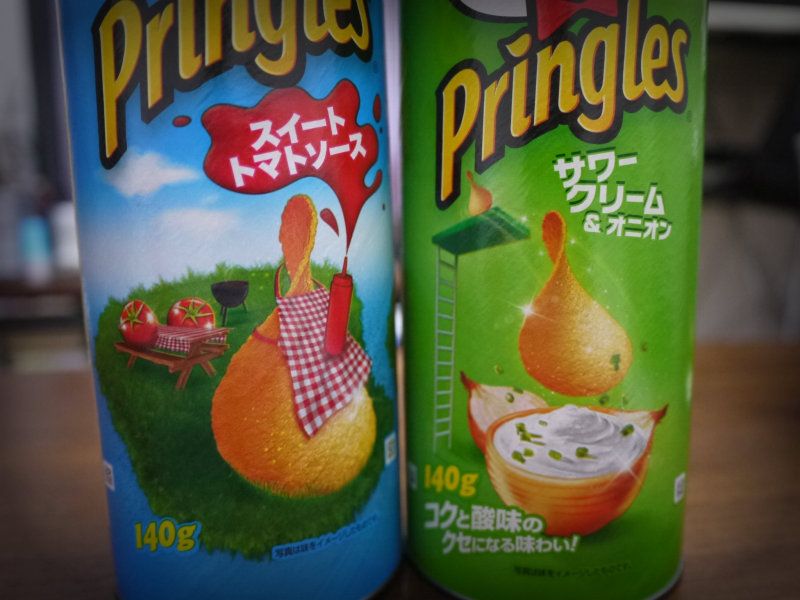 Tomato and Sour Cream flavored Pringles.
To sum it up Pringles and white wine is a quite good combination.
What do you think?