Forever21 Haul
Last time that I went to Tokyo
my friend and I went to Harajuku to shop and it was my first time there.
It was amazing! One of my best memories.
Forever21 was the first stop and I can`t get over it.
I can`t even choose what to get because everything was so cheap and it was on SALE!
So at the last moment I decide to get these.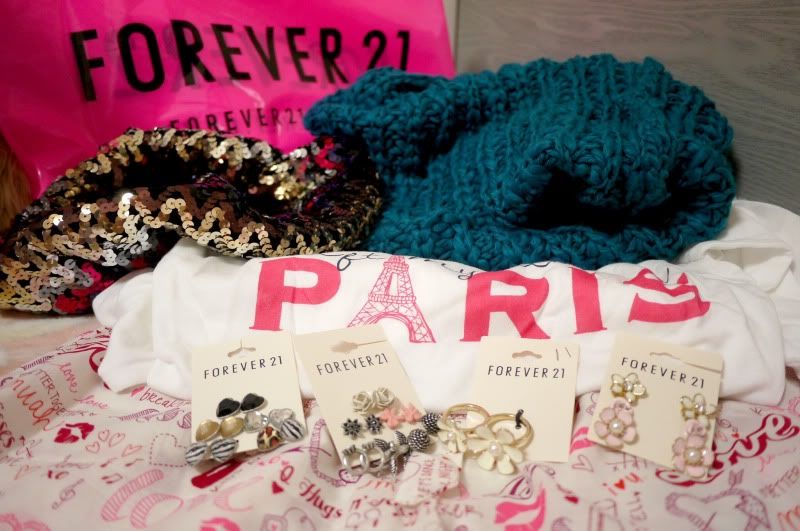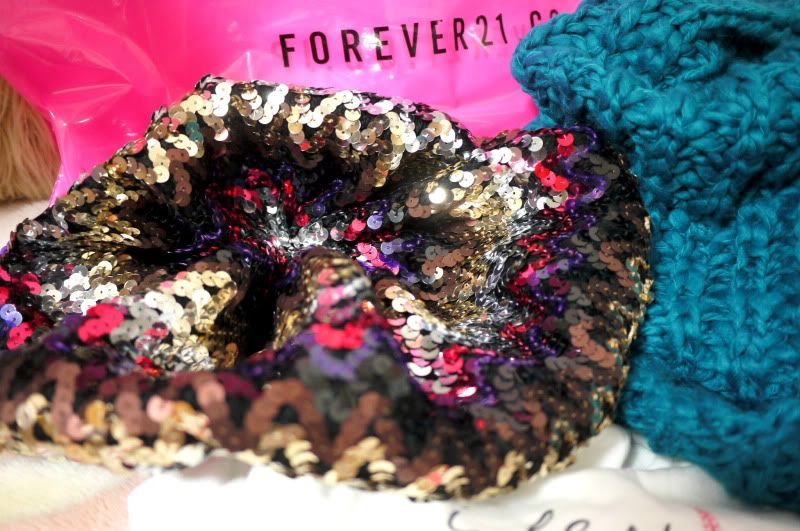 A sequined beret.
A snood.
A Paris room wear top
A love shorts
Earrings
and
A flower ring.